PC / Desktop

Laptop

Server

Flash Kaartjes

Rand Apparatuur
Onze 3 garanties

Grootste Aanbod

Meer dan 12000 artikelen leverbaar

Deskundig advies

Onze zeer ervaren medewerkers staan u graag te woord.

Werkt gegarandeerd

Zoek uw computer in onze database en wij garanderen dat het geheugen goed zal werken.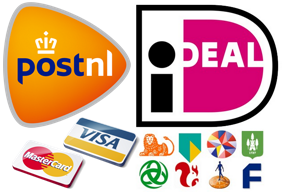 Klanten over ons





Shop:
9
Product:
10
Levertijd:
10
Service:
10
Snelle afhandeling. Volgende dag product in huis. Duidelijke website en goede uitleg. Top!





Shop:
8
Product:
9
Levertijd:
9
Service:
10
Telefonisch overleg gaf de oplossing. Prima service.





Shop:
10
Product:
10
Levertijd:
10
Service:
10
Goedkoop geheugen, snel in huis en correcte aflevering.
Onze klanten:

Beschikbaar geheugen voor APPLE MacBook Pro (DDR3) 13-inch (Late 2011)
Omschrijving geheugenuitbreidingen

Prijs

/ (excl.)

Bestel

€ 28.50

(23.55)

Bestel

€ 50.50

(41.74)

Bestel

€ 50.50

(41.74)

Bestel

€ 88.00

(72.73)

Bestel

€ 88.00

(72.73)

Bestel
Aantal geheugensloten
2s
Het aantal vrije sloten in uw computer is afhankelijk van het feit of het apparaat al eerder is uitgebreid en van het feit of het standaard ge´nstalleerd geheugen verwijderbaar is of niet.
Standaard geheugen
4 GB (Removable)
Geeft aan hoeveel geheugen standaard meegeleverd wordt door de fabrikant. Vaak is het mogelijk het standaard geheugen te verwijderen.
Maximaal geheugen
8 GB
Geeft aan wat de maximale geheugencapaciteit is van deze machine. Verschillende hoeveelheden maximaal geheugen kunnen voorkomen doordat de standaard hoeveelheid ge´nstalleerd geheugen verschillend kan zijn.
Opmerkingen (ENG)
Intel Core i7 2.8 GHz Intel HM67; Intel Core i5 2.4 GHz Intel HM67;
Het kan zijn dat uw model niet genoemd wordt in de omschrijving van de uitbreiding. Sommige geheugen uitbreidingen zijn voor een groot aantal modellen geschikt en dan staan niet alle modellen in de omschrijving. U kunt aan de hand van de handleiding of de site van de fabrikant controleren of u de juiste geheugen uitbreiding heeft.
Geheugen voor andere APPLE Notebook modellen
Contactgegevens

Openingstijden kantoor

Geheugen.com / MAPP
Hongkongstraat 86-88
3047 BS Rotterdam

Tel: 010-4620444
Fax: 010-4622544
verkoop@mapp.nl
Maandag t/m vrijdag:
09:00 - 18:00
Zaterdag & zondag gesloten
Geheugen.com is een activiteit van
MAPP
.